The moment when you realise that RE/MAX can make your dream home come true.
Happiness has four walls and a roof: RE/MAX for buying and selling real estate
Determine the best possible selling price for your property? Or find the fairest seller? With RE/MAX everything fits under one roof! And because you probably only buy or sell a property once in a lifetime, most people trust the safe bet here: with RE/MAX, buying the wrong property is a mistake.
No. 1
The strong brand with decades of expertise in all aspects of real estate
Near
Nationwide on site, locally anchored and well networked in the region
Knowledge
Only first-class trained professionals mediate on behalf of RE/MAX
Service
Relief through professional accompaniments and explanations, examinations
Innovation
Technology leader in marketing, working with the latest tools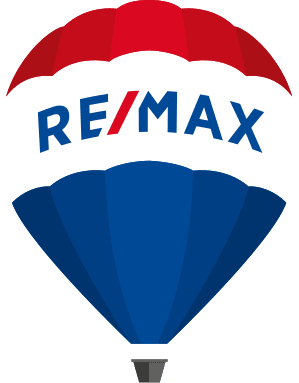 Alla valutazione rapida gratuita: conoscere il valore del vostro immobile.
---
How our customers rate the RE/MAX service
The contact with Mr. Kohler was always very friendly and I always received appropriate information from Mr. Kohler.I can express a great compliment to Mr. Kohler for such a great cooperation. I cannot imagine a better real estate agent. A very big "thumbs up" Mr. Kohler and thank you for everything!!!

Jackie Bankl, Brüttisellen

Mr. Maier has positioned our property with all sales documents in the market and sold it successfully. The guidance at viewings was always professional so that a buyer could be found. We can only recommend Mr. Maier from REMAX and would like to take this opportunity to thank him very much.

Hansruedi Schuhmacher

Mr. Kohler looked after me very well with his competent and courteous manner during the entire sales phase and carried out the sale of my property under rather difficult conditions to my complete satisfaction. I can only recommend him.

Ruth Graf-Ritter

Remax, is recommended for any home sale. I was promised an all inclusive deal, and kept it up to the end. So Remax delivers what they promise and there were no hidden costs. I would choose Remax again anytime. Thank you very much, for the expert advice and support, in all matters.

Irene Wüthrich
+2'500
---
Residential properties
The largest selection of residential property in Switzerland
since 1973
---
Experience
High profile and strong network for your success
+80
---
Offices
Whether Aargau or Zollikofen: RE/MAX is near you
+225
---
trained brokers
independently and with high commitment to your real estate goal
+35'000
---
Mediations
including personal advice from the specialist
---

Rely on professionals when selling real estate:

How your property pays off

Nobody sells more apartments and houses than RE/MAX. Find the right buyer for your property and get the best possible selling price. Our experts relieve you to the maximum.

---

The next floor of your career!

Independent, but not alone

Seize your career opportunity as an independent RE/MAX site manager or real estate agent. We allow you entrepreneurial freedom and offer top support within a strong community.
Find the real estate professional on your doorstep
We are on the spot for your real estate happiness. Find the RE/MAX real estate agent for your area in more than 80 offices throughout Switzerland.
---
More useful tips on real estate
---
How do I finance my residential property?
12.04.2023
Owner-occupied homes are notoriously expensive in Switzerland. However, only part of the financing...
More
---
Diplomfeier der REMAX Academy
20.01.2023
On January 12, 2023, the diploma ceremony of the REMAX Academy took place at the Hotel des Balances ...
More
Click for click to real estate happiness
Tell us what we can do for you. Simply fill in the fields in the input mask and click on "Send". We will get back to you as soon as possible.