Start your new professional future today!
We are looking for success-oriented real estate professionals and career changers
RE/MAX Switzerland has more than 250 brokers in over 80 locations in Switzerland and is on a strong growth course.
We offer versatile and attractive entry-level opportunities with successful career prospects for highly motivated people who want to take the step into self-employment.
At RE/MAX, you will complete first-class, hands-on professional training, targeted continuing education and coaching. At the same time, you will benefit from a world-renowned brand and uniform brand identity, a large network and state-of-the-art RE/MAX tools that will make your daily work easier.
---
Successful people who have done
Learn more about the people who have been successfully working for RE/MAX for many years with their heart and soul to grow together and make satisfied customers "Happy with Real Estate".
Independent, but not alone: Your future with RE/MAX
Open the door for a career with a future!
It feels good to be your own boss with RE/MAX. Because as a real estate office operator or real estate agent in our franchise system, you benefit several times over: from our powerful brand, a comprehensive network and valuable support from our services. Look forward to your professional future and contribute your passion for the real estate success of your customers!
Open real estate office

---

You are independent and responsible for a regional RE/MAX location.

Become a real estate agent

---

You are your own boss and make your clients' real estate dreams come true.

Vacancies

---

Whether you are a career changer or a person with expertise, you will find our current vacancies here.

Contact

---

Our staff will be happy to answer any questions or concerns you may have.
Why should you work with RE/MAX?
There are many good reasons for a career at RE/MAX:
The brand
Don't worry about the hassle of building a brand. With RE/MAX, you benefit from a consistent brand presence and our good image from day one.
The network
Take advantage of our network, which is the largest in Switzerland and the world, for the exchange of experience and joint business.
Die Academy
So that you are professionally top - and stay that way. We support you with comprehensive, practical professional training plus targeted continuing education and coaching.
The tools
State-of-the-art digital RE/MAX tools facilitate your processes so you can do your best work and spend more time with your clients.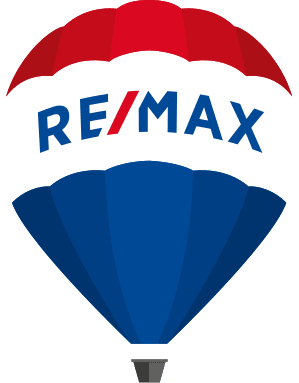 You will attend our RE/MAX Academy, which takes place on average 2 days per week. There you will learn all the necessary expertise you need to be successful in the market. To ensure that you are successful in every phase of your business, we support you in the opening of your new location, offer you a brand with a strong recognition value and relieve you with central services and tools.
The site manager accompanies you at the beginning and familiarizes you with the whole subject area. In addition, you will attend our RE/MAX Academy, which takes place on average 2 days per week. There you will learn the necessary expertise that you need to be successful in the market.
Yes, you must have a valid employment, license or franchise agreement with RE/MAX to be approved for training.
No, training must be paid for in full before training begins.
Yes, this possibility exists.
We are looking for individuals who want to be your own boss as independent real estate marketers. Some RE/MAX locations are open for employment. You can find them on our website under job offers.
Yes, this is what we recommend. The most successful site managers in our system work in teams with several real estate agents and also assistants who have your back.
Yes, part-time work is possible, even for parents with childcare. However, a substantial sideline is not desired, i.e. you cannot continue in your old job and only work a small stint for RE/MAX.
No, acquisition is one of the main tasks of real estate agents. You will learn all the know-how in our RE/MAX Academy. RE/MAX accompanies you on your way and helps you to reach your personal goals.
No, there is no territory protection.
At most locations, this is a mix of fixed and variable salary components. You can clarify the exact details during a further discussion at a specific location.
This varies greatly. Among all real estate agents, the average is about 6 months. The larger your network, perseverance, time commitment and market activities, the faster you will get closer to your goal.
You should be able to finance the living costs for at least 6 months yourself. These vary for each person depending on their standard of living and can range from CHF 30,000 to CHF 100,000. Site managers should allow for additional investment costs of approximately CHF 100,000 for license fees, office equipment and marketing costs.
Need more information about our career opportunities?
We would be happy to provide you with information about career opportunities at RE/MAX.