RE/MAX real estate in Bellinzona
The number 1
in real estate!
Our team in Belllinzona is very familiar with the city, its district, the Leventina, Blenio, Riviera and Mesolcina valleys and in the canton of Grisons. The wide territory in which we operate allows us to market any type of property, from rustic to town villa. The experience of REMAX real estate consultants leads us directly to understand the needs of both parties - buyer and seller - in the best possible way. Our ultimate goal is the satisfaction of all our clients. We work with local, national and international clientele and keep up-to-date with continuing education programs. Take advantage of our extensive network of 20 consultants working exclusively in Ticino.
The office is strategically located opposite the train station. We look forward to welcoming you.
"No one in the world sells more real estate than REMAX."
Contact
RE/MAX real estate in Bellinzone
RoMarc SA
Viale Stazione 35
6500 Bellinzona
---
---
Hours of opening
Monday to Friday 08:00 a.m. - 12:00 p.m. | 01:30 p.m. - 05:30 p.m. and with reservation in advanceSaturday, Sunday only for appointments

References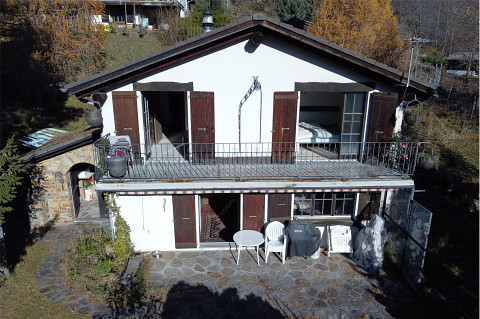 4.5 Zimmer-Ferienhaus
7-Zimmer-Haus im Dorfkern von Giornico