Sell real estate
---
Rely on professionals for the sale of real estate in Frick + Stein
How your property pays off
Nobody sells more apartments and houses in Frick + Stein than RE/MAX. Find the right buyer for your property and get the best possible selling price. Our team in Frick + Stein saves you a long procedure and relieves you in many ways. Because we know from experience what counts for you and what prospective buyers look for.
Knowing what your property is worth: fast, free of charge, well-founded
Successful by design: How we sell for you in Frick + Stein
See here how we support you according to plan until you achieve sales success. In 5 steps from the preliminary meeting to aftercare.
Non-binding initial consultation
Take the opportunity for a non-binding and free conversation about your sales intentions, your ideas and the possible process of a sales mandate.
Market value assessment and analysis
An important step in the sale of a property is the derivation of a fair market price. Thanks to our many years of experience, we have excellent current market knowledge in our region and beyond. In order to be able to carry out a serious valuation, the inspection of your property is essential. Afterwards, we apply different valuation methods so that you can expect the highest possible price certainty. However, we do not only rely on digital model calculations, but also take into account the potential of each property in our valuation. In addition, we advise you on what you should do before the sale starts in order to achieve added value and thus possibly better sales success. We always carry out the "four-eyes principle" in valuations in order to achieve the highest possible price certainty. Furthermore, we show you the possible net proceeds after all costs.
Quotation and order placement
After the presentation of the market value analysis and the presentation of our extensive marketing measures, we will prepare an offer for you. After that, the start of the advertising measures tailored to your property will take place according to the marketing plan. Note: Our services also include additional work such as organizing evictions, obtaining quotes for necessary renovations, assisting with property gains tax issues and, of course, finding a new home. Important! We work on a purely contingency basis, i.e. the commission is only due in the event of a successful conclusion!
Marketing
Individual marketing is the be-all and end-all when selling a property. We rely on a comprehensive marketing plan and a high-quality market presence. A good mix of digital and print media makes for a successful search. And: Thanks to our Swiss and worldwide RE/MAX network, every real estate agent is able to offer your property to a potential buyer. A unique advantage that only RE/MAX can offer.
Pricing
Transparency is very important to us. With our digital offer procedure DAVE it is possible for us to determine the actual market price of your property. We use this tool exclusively in Switzerland.
Tours by us
Selling your own property is usually an extremely emotional matter. This can make a successful conclusion more difficult. We at RE/MAX see your property in a neutral light and we know how to deal with negative comments and act in a solution-oriented way. We conduct viewings with interested parties and check their solvency and interest in buying.
Conducting negotiations and concluding contracts
Price negotiations can be nerve-wracking and time-consuming. We are used to negotiating with parties and finding solutions on a daily basis. In many cases, the result is more positive due to our negotiating skills. Of course, we always act in the best interest of our clients. An important part of buying a house is the financing, which we clarify with the financing institutions. We make sure that the preliminary contract and the contract of sale are drawn up correctly and that the purchase price is secured. The notary appointment is then the highlight of any sales process, to which we accompany the parties.
Object handover and aftercare
After the signing of the purchase contract, nothing stands in the way of the handover of the property, which is certainly the most emotional moment for both the seller and the vendor. We accompany the parties during the handing over of the property and inform the necessary offices and works. Even after the sale, we are at your disposal for real estate questions, e.g. questions regarding real estate gains tax. We are at your disposal for a non-binding discussion.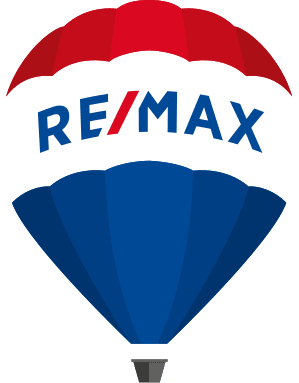 Just talk without obligation - your property is worth it
A non-binding consultation does not cost you any money - but can bring you a lot. Because RE/MAX is specialized in marketing real estate. So benefit from our detailed knowledge of the local real estate market in Frick + Stein and contact us.