RE/MAX real estate in Lachen
RE/MAX Real Estate Lachen on Lake Zurich
With us, happiness has four walls and a roof!
Why you should trust us?
Because it is about your real estate!
We see ourselves as your partner and support you every step of the way, whether it's buying or selling a property - we are at your side and represent your interests exactly as you want them.
With proven tools we achieve the best possible selling price for your property, find your dream property, the fairest buyer, seller, or tenant. With us everything fits under one roof!
We are RE/MAX Immobilien Lachen on Lake Zurich; for many years a successful team of experts who are themselves at home in the region and therefore know the local conditions and their developments very well.
Come and visit us in our office at Marktstrasse 10 in 8853 Lachen. We look forward to getting to know you and your motives!
You too can become: HAPPY with real estate!
Contact
RE/MAX real estate in Lachen
immostern lachen gmbh
Marktstrasse 10
8853 Lachen
---
---
Hours of opening
Monday to Thursday 08:00 a.m. - 12:00 p.m. | 12:30 p.m. - 05:00 p.m. and with reservation in advanceFriday 08:00 a.m. - 12:00 p.m. | 12:30 p.m. - 04:30 p.m. and with reservation in advance

References
Exklusives EFH mit 205.3m2 Wohnfläche mit vielen Highlights!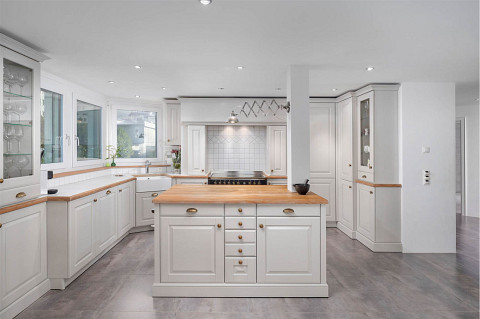 Exlusive Wohnung mit 7.5 Zimmern mit traumhaftem Ausblick auf den Zürichsee!
Contact us
You are looking for a property
Contact form