RE/MAX real estate in Laufen
Our real estate office in Laufen, directly in the Stedtli
For the region Laufental and Schwarzbubenland in Baselland and Solothurn
With us, your real estate sale will be a complete success. Whether it's a single-family home or an apartment, a vacation home, a villa or building land: Daniel Schweizer and his team will get the most out of your property and take care of you on the way to selling it. We use a unique, worldwide network and have the largest selection of residential property in Switzerland. This gives us access to a large group of clients who are willing to buy.
What can you expect from us?
We are discreet and come to the initial meeting with an anonymous vehicle. In a personal meeting (non-binding and free of charge) we will show you step by step how we work and how we can achieve the best price for your property. After the meeting, we will evaluate your property (without obligation and free of charge). We look forward to meeting you and your property in person.

Die regionalen Vorteile von RE/MAX Laufen.
Bei uns finden Sie, wonach Sie suchen.
Zu welchem Thema möchten Sie mehr erfahren?
Immobilie verkaufen
Wir sind der richtige Partner für Ihren Immobilienverkauf.
Immobilie bewerten
Kennen Sie den aktuellen Wert Ihrer Immobile? Erfahren Sie, wie viel Ihre Immobilie wert ist.
Immobilie kaufen
Kennen Sie den aktuellen Wert Ihrer Immobile? Erfahren Sie, wie viel Ihre Immobilie wert ist.
Jobs
Starten Sie Ihre Karriere bei RE/MAX und werden Sie ein Teil unseres dynamischen Teams. Hier finden Sie unsere offenen Stellen.
Veranstaltungen
Entdecken Sie unsere bevorstehenden Veranstaltungen. Spannende Vorträge zu Fachthemen, Informationsanlässe und Karriereveranstaltungen erwarten Sie.
Immobilie finanzieren
rfahren Sie mehr über Immobilienfinanzierung und Hypotheken. Wünschen Sie attraktive Konditionen für Ihre Hypothek?
Immobilienratgeber
Ob Erbschaft, Scheidung, .... Bei uns finden Sie wertvolle Informationen zu vielen Themen.
FAQ - Antworten auf häufig gestellte Fragen
Antworten auf häufig gestellte Fragen finden Sie hier.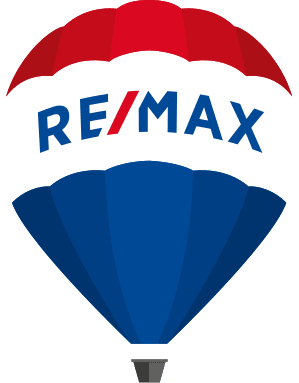 Contact
RE/MAX real estate in Laufon
Laufental Immobilien GmbH
Hauptstrasse 33
4242 Laufen
---
---
Hours of opening
Monday to Saturday 08:30 a.m. - 12:00 p.m. | 01:30 p.m. - 06:30 p.m. and with reservation in advanceSunday only for appointments

Nehmen Sie mit uns Kontakt auf.
Wir freuen uns auf Ihre Kontaktaufnehme und melden uns in Kürze bei Ihnen.
RE/MAX Laufen
Daniel Schweizer
Geschäftsführer
Kontaktformular RE/MAX Laufen
Current real estate
All real estate of our offices
The regional advantages of RE/MAX Laufen
With us you will find what you are looking for.
Which topic would you like to learn more about?
Sell property

---

We are the right partner for your real estate sale.

Evaluate property

---

Do you know the current value of your real estate? Find out how much your property is worth.


Buy property

---

You are looking for a property. With us you are right. Did you know that we are also happy to advise you as a buyer?

Jobs

---

Start your career at RE/MAX and become a part of our dynamic team. Here you can find our vacancies.

Events

---

Discover our upcoming events. Exciting presentations on specialist topics, information events and career events await you.

Finance property

---

Learn more about real estate financing and mortgages. Do you want attractive conditions for your mortgage?

Real estate guide

---

Whether inheritance, divorce, .... Here you will find valuable information on many topics.

FAQ - Answers to frequently asked questions

---

Answers to frequently asked questions can be found here.