RE/MAX real estate in St. Gallen
RE/MAX real estate in St. Gallen
Welcome to the No. 1 in real estate brokerage!
How good to know someone who can take the pressure off you! Especially with such a complex topic as real estate, where a lot of money - and also nerves - are at stake. Whether it's a single or multi-family house, a condominium, a vacation home, a villa or building land: your RE/MAX professional in St. Gallen will do everything for you and is worth every centime. Because we use a unique network and the largest selection of residential property in Switzerland as well as customers who are willing to buy.
This leaves you free to concentrate on the essentials: handing over the property to the ideal buyer as soon as possible.
People know each other. People trust each other.
We are from St. Gallen and have been rooted here for a long time. The names of our consultants are well known in many industries, e.g. banks, lawyers, handicraftsmen etc. - and so is the brand RE/MAX, which has been trusted for many years. We know, appreciate and trust each other on the basis of honesty and fairness.
Your number 1

---

RE/MAX is THE real estate brand with the strongest real estate network in Switzerland

From here for here

---

We are anchored in St. Gallen and the surrounding area and draw on over 30 years of experience

References

---

Already thousands of placements thanks to personal support and extensive database

Real estate value

---

Now quickly and easily make a first valuation of your property

Network

---

You need regional contacts to banks or notaries? No problem.

Veranstaltung

---

Finden Sie mehr zu unseren Seminaren und Veranstaltungen heraus. 
Contact
RE/MAX real estate in St. Gallen
Real Estate 4you GmbH
Bogenstrasse 1
9000 St. Gallen
---
---
Hours of opening
Monday to Friday 08:00 a.m. - 12:00 p.m. | 01:30 p.m. - 05:00 p.m. and with reservation in advance

References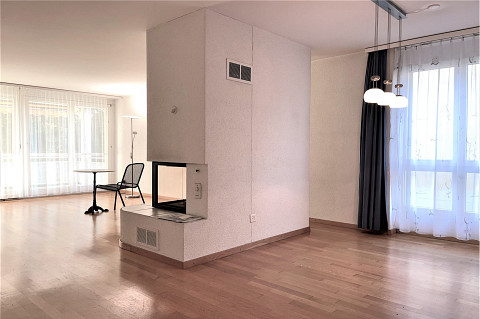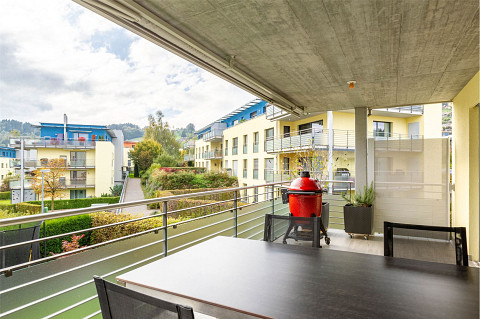 ---

How our customers rate the RE/MAX service

1a Service with local power

With their strong local network, RE/MAX St. Gallen sold my apartment in a short time. The service was great and the selling price was wonderful. Thank you, always gladly again.


- E. Apeli

---

How our customers rate the RE/MAX service

With heart and mind

In an astonishingly short time and at a good price, RE/MAX sold a property that was not so easy in terms of location.


- René Ringger

---

How our customers rate the RE/MAX service

Competent, reliable and professional handling.

I would say keep it up!

- W & M Spälti

---

How our customers rate the RE/MAX service

If there were you category "excellent" would be the appropriate rating. In all points always positively surprised and performed more as expected, many thanks again to Mr. Rieger.

- H. Rau




---

How our customers rate the RE/MAX service

Everything has always worked out as agreed.

- Wemacon GmbH

---

How our customers rate the RE/MAX service

Very proactive and friendly advice. His competent and trustworthy manner is phenomenal

- J. Graef

---

How our customers rate the RE/MAX service

Mr. Rieger advised us competently and with a friendly and open manner. All of our concerns were dealt with swiftly. Many thanks, gladly again.

- D. Hess

---

How our customers rate the RE/MAX service

I say what I do and I do what I say. That's exactly how it went.

- Zanchi Amicabile AG
Property for sale?
---
Free consultation - without ifs and buts
Try RE/MAX: We advise you without you having to pay anything or make a commitment at the initial appointment. If desired, also by telephone or video call. Take the first step to sell your property safely and at the best possible price.
---
Sell at the maximum price.
We benefit from our many contacts - and you from our know-how. That is why numerous properties in St. Gallen are sold through us.
Click for click to real estate happiness
Write us what we can do for you. Simply fill in the fields of the input mask and click on "Send". We will get back to you as soon as possible.