Saskia Stojmenovski
RE/MAX Broker/Owner
Fa. Immostyle.ch GmbH
About Saskia Stojmenovski
Immobilienverkauf ist eine Herzensangelegenheit!
Ich bin Ihre Immoblienmaklerin mit Herz.


WAS ICH TUE
Ich bin seit 2015 in der Immobilienbranche tätig. Ich durfte mehrere Immobilen erfolgreich vermitteln. Die Kundenzufriedenheit liegt bei mir an oberster Stelle. Zielstrebig und Kundenorientiert werden alle Ihre Anliegen rund um Immobilien für Sie erledigt.

WAS IST MEIN SPEZIALGEBIET
RE/MAX ist der führende Immobilienvermittler der Schweiz.
Das Remax- Büro in Muri vermittelt erfolgreich in den Gemeinden:
Meisterschwanden, Fahrwangen, Sarmenstorf, Uezwil, Boswil, Bettwil, Kallern, Aristau, Muri, Buttwil, Geltwil, Merenschwand, Beinwil, Mühlau, Auw, Sins, Abtwil, Oberrüti, Dietwil.
Auf Wunsch übernehme ich selbstverständlich auch Verkaufsaufträge ausserhalb dieser Regionen.

MIT WEM ICH ARBEITE
• RE/MAX- Netzwerk mit rund 270 Maklern in der Schweiz
• Immobilienkäufern
• Immobilienverkäufern
• Handwerkern, Bauherren, Architekten
• Versicherungen
• regionalen Notaren
• Banken und Behörden

WARUM ES FUNKTIONIERT
Diese Dienstleistungen erledige ich für Sie:
- Marktwertermittlung
- Grundrisspläne gestalten
- Fotos, Drohnenaufnahmen
- breitgefächerte Vermarktung
- professionelle Verkaufsdokumentation erstellen
- Interessentenqualifikation
- Besichtigungen durchführen
- Open House nach Absprache
- Überprüfung potentieller Käufer
- Führung von Preisverhandlungen
- Koordination mit Notariaten und Banken,
- Abwicklung der Grundstücksgewinnsteuer
- Organisation der Eigentumsübertragung/ Objektübergabe
- Elektriker / Brunnenmeister benachrichtigen

WAS MACHT MICH ANDERS
Bei mir sind Sie und Ihre Immobilie in guten Händen. Ich vertrete Ihre Interessen, ein Mix aus fachlichen Kenntnissen und menschlichen Kompetenzen.
Ich bin ausgebildete Immobilienmaklerin mit folgenden Kernfächern: Immobilienbewertung, Immobilienrecht, Bautechnisches Wissen, Vermarktung ....


WAS ANDERE ÜBER MICH SAGEN
"Alles war perfekt, danke", Fam. Toursavadkoohi, Hauskauf in Niederwil

"Wenn wir noch ein Haus hätten, würden wir wieder die Dienstleistung von Frau Stojmenovski in Anspruch nehmen. Wir wurden von A bis Z professionell und mit viel Engagement betreut.", Fam. Zimmermann, Nussbaumen

"Der Hauskauf hat reibungslos funktioniert und die Maklerin kannte sich mit ihrem Handwerk aus.", S.Weise, Besenbüren

"Wir sind total zufrieden und hoffen, dass wir unsere langjährige Zusammenarbeit weiterhin so pflegen dürfen." J.Josevac, Oftringen

"Sehr zu empfehlen", W.Hinni, Emmenbrücke

WIE WIR STARTEN
Kontaktieren Sie mich unverbindlich telefonisch, per Mail, SMS, WhatsApp oder kommen Sie im Büro vorbei und schildern Sie mir Ihre Anliegen.
In einem persönlichen Gespräch werden Ihre Bedürfnisse und Anliegen aufgenommen und ein massgeschneiderter Vermarktungsplan erstellt. Danach entscheiden Sie, ob und wie es zu einer Zusammenarbeit kommt.

JETZT KONTAKT AUFNEHMEN
Tel: 076 387 14 12
E-Mail: saskia.stojmenovski@remax.ch
3 Properties of Saskia Stojmenovski
| area | Room | Guide price |
| --- | --- | --- |
| 124 m² | 5.5 | CHF 655'000.- |

location:

5524, Niederwil

Flat:

119661001-41

| area | Room | rental fee |
| --- | --- | --- |
| 97 m² | 3.5 | CHF 1'620.- |

location:

5444, Künten

Flat:

119661001-42

| area | Room | Prices start at |
| --- | --- | --- |
| 120 m² | 5.5 | CHF 650'000.- |

location:

5512, Wohlenschwil

House:

119661001-39
Sold properties
29.06.2021

27.05.2021

26.04.2021

29.03.2021
Send inquiry to agent
No matter if you are looking for a new property or want to sell your property, I look forward to hearing from you. Contact me without obligation.
All contact details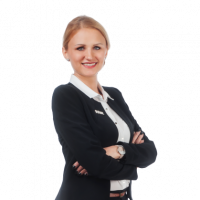 Mobile:

Telephone:

E-mail: