Find the right property
How do I buy property?
Most people purchasing real estate are what we term first time buyers who do not have the experience and knowledge required to avoid bad buys. Professional advice can help them to find their own piece of paradise – their own home.
We at RE/MAX know that it is frustrating for you to constantly come across an attractive property too late and sometimes be at the receiving end of poor treatment and support from private sellers. You are important to us and we understand your needs.

Contact us
Search request
If you set up a search request, you will be among the first to find out about a new listing on RE/MAX, before it is published on the wider portal. Contact a RE/MAX real estate agent in your region about this or get in touch with us.

Find an office
To ensure that you are informed about all the properties on offer, it is a good idea to create an additional search profile on newhome.ch and immobilier.ch. Newhome.ch and immobilier.ch are companies in the property sector. RE/MAX is one of their co-founders and is a strategic partner.

newhome.ch | immobilier.ch
Search order
A search order – subject to a fee – gives you peace of mind as you have a professional partner helping you at all times, representing your interests in the purchase process. The search order – subject to a fee – ensures that the RE/MAX real estate agent will search for a suitable property for you in his/her personal network and on the entire market and hold all the negotiations on your behalf up to the property handover and the enforcement of warranty claims.

With a search order, you will also receive advice on financing your property. If there is a kickback commission from the credit brokerage or a referral payment from the seller's real estate agent, this will be added to the fee.
Why should you work with RE/MAX?
Maximum assistance with the purchase of your dream property
Fair purchase price
Construction expertise
Negotiating expertise
Speedy purchase process
Real estate agent commission only if successful with an exclusive mandate
Transparent costs and real estate agreements that are easy to understand
RE/MAX real estate agents receive the best training and professional development
RE/MAX real estate agents receive the best training and professional development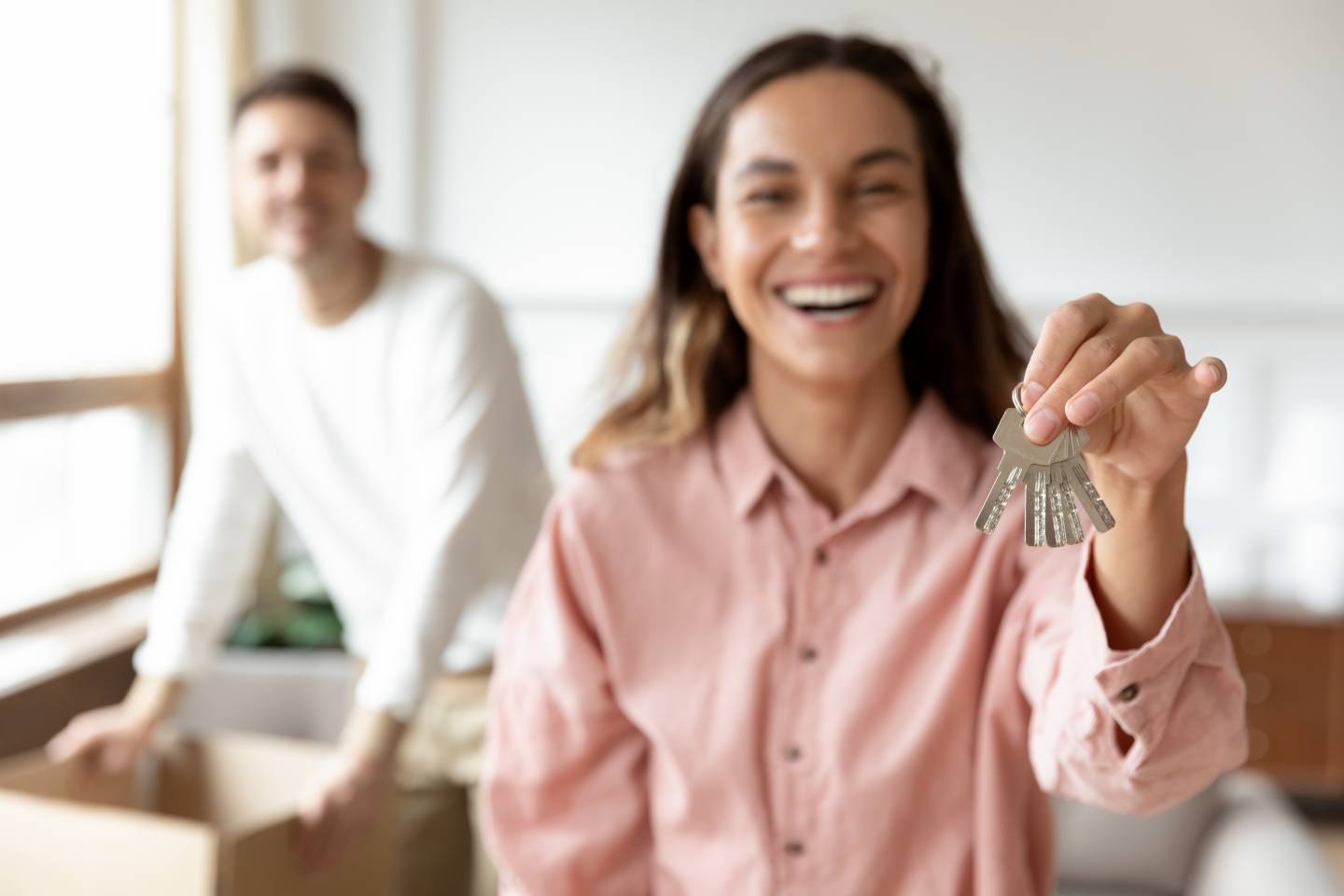 The nine RE/MAX steps to a successful sale.
RE/MAX will accompany you through the following stages when purchasing a property:
1. Non-binding initial consultation
Free and non-binding consultation regarding your purchase intentions. This consultation is about finding out what your personal financial situation allows and what your specific requirements are. Together, we then create a search profile.

Contact us
2. Making an offer & drawing up a contract
We are convinced that prospective buyers should be treated better. Ultimately, you are the person paying the purchase price, shouldering the debt and taking on the longterm investment risk. From our perspective, this is why you deserve to be treated fairly. A search order allows you to take advantage of professional support throughout the entire successful process.
3. Searching for offers
Requirements change during the search. We often find that many firsttime buyers end up buying a property which they ruled out at the beginning of the purchase process.

The search is very time consuming and they are often too late when making an enquiry. With a search order, the real estate agent takes over this task. He or she will present suitable offers to you.

These days, thanks to virtual tours and other digital visualisation opportunities, many properties can be shortlisted without a viewing. Use these opportunities
4. Checking offers
No purchase without a viewing! It is very important that you check your prospective property in detail, preferably at different times of day and on different days of the week. This is the only way to get a comprehensive impression. However, it is still necessary to get advice from construction experts.

These are some of the criteria:
Check the extract from the land register regarding easements etc.
Examine the condominium regulations and statements. Are there enough provisions in the renewal fund?
Are there housing cooperatives? What are the usual arrangements for access and utilities (traffic, wastewater, etc.)?
Are there usage restrictions?
What is the natural light like?
Structural condition and any bad debts?
Regular professional servicing of heating system, chimney and other equipment? Ask for invoices.
Are additional certificates such as acceptance reports from the Federal Inspectorate for Heavy Current Installations required?
Are any additional confirmations required before purchase (e.g. for foreigners)?
Are all renovations and extensions permitted (conservatory, swimming pool, attic or cellar conversion, etc.)?
Are there any buildings infringing the setback rules? Are these entered in the land register?
There are other drawbacks for new buildings, such as having to watch out for building contractor's lien.
Check the reputation of the seller and their representative.
5. Making a decision and a reservation
The prospective buyer often signs a reservation agreement as part of the purchasing process. This reservation agreement has no legal binding effect on the conclusion of the purchase contract. It regulates the consequences of a withdrawal. Only a publicly certified right to purchase contract is binding. In this case, it should be noted that any reservation payments are made only to a lawyer's client account or directly to the seller. RE/MAX does not recommend that reservation payments are made to the real estate agent.
6. Tackling financing
The settlement process is often very difficult if pension money is used to finance a new property. This is where a professional can help. Sound advice for the buyer is very useful in this situation and helps to save time and money.

More information about financing
7. Conducting negotiations
Many people do not enjoy negotiating and do not have a well developed, positive debating culture. Holding successful negotiations requires the negotiating parties to have good negotiating skills but they also need to be very familiar with the subject matter. If one party is at a technical disadvantage, they will always lose. It is a good idea to have a strong negotiating partner on your team if necessary.
8. Certifying the purchase contract
You're nearly there. Check the contracts in detail before you sign. Have all the property components been listed (parking places, cellar spaces, etc.)? Start thinking ahead today so you remember to bring all the official identifying documents to certification appointment.
9. Property handover
The property handover is managed by your RE/MAX real estate agent depending on the contractual agreement. Depending on what warranties are contained in the purchase contracts, professionally recording the handover can save a lot of frustration later on. At least one list of keys must be provided by the seller.
Do not hesitate to contact us
Regardless of whether you are interested in real estate brokerage, RE/MAX in general, training with RE/MAX or managing an office, we are happy to help.
You might also be interested in