---
Rely on professionals when selling real estate
How your property pays off
Nobody sells more apartments and houses than RE/MAX. Find the right buyer for your property and get the best possible selling price. Our experts on site save you long procedures and relieve you in many respects. Because they know from experience what counts for you and what prospective buyers pay attention to.
Knowing what your property is worth: fast, free of charge, well-founded
Successful by design: How we sell for you
Your property deserves the top service of RE/MAX. See here how we support you according to plan until the sale is successful. In 5 steps from the preliminary discussion to the aftercare.
Free initial consultation without obligation
Our local experts understand your needs and give you fair advice. For an initial consultation, you don't have to commit and you don't take any cost risk.
Contracting on a contingency basis
We link your success with our success. Only if you are convinced of our expertise, you give us your mandate exclusively. You sign an understandable contract and you pay the brokerage commission only in case of sale.
Market value estimate
With innovative tools plus many years of experience, we determine the realistic maximum value of your property.
Sale of your property
The well-trained RE/MAX brokers use our huge buyer database. We market, negotiate and sell your property for you with best price guarantee.
Object handover and aftercare
During the handover of the property, your RE/MAX specialist is also at your side. By the way: We also answer your tax questions competently, for example when it comes to property gains taxes.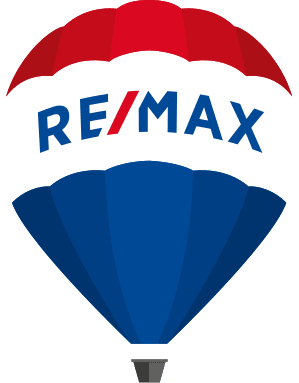 RE/MAX Advantages: Real estate knowledge that counts
---
Best price
As experts we know and use the marketing potential of your property
---
Competence
Regional network, know-how and experience from over 35,000 projects
---
Top-Service
Whether consulting, marketing or contract formalities: We are there for you
---
Trust
Thousands of buyers annually count on the great brand RE/MAX
---
How our customers rate the RE/MAX service
The contact with Mr. Kohler was always very friendly and I always received appropriate information from Mr. Kohler.I can express a great compliment to Mr. Kohler for such a great cooperation. I cannot imagine a better real estate agent. A very big "thumbs up" Mr. Kohler and thank you for everything!!!

Jackie Bankl, Brüttisellen

Mr. Maier has positioned our property with all sales documents in the market and sold it successfully. The guidance at viewings was always professional so that a buyer could be found. We can only recommend Mr. Maier from REMAX and would like to take this opportunity to thank him very much.

Hansruedi Schuhmacher

Mr. Kohler looked after me very well with his competent and courteous manner during the entire sales phase and carried out the sale of my property under rather difficult conditions to my complete satisfaction. I can only recommend him.

Ruth Graf-Ritter

Remax, is recommended for any home sale. I was promised an all inclusive deal, and kept it up to the end. So Remax delivers what they promise and there were no hidden costs. I would choose Remax again anytime. Thank you very much, for the expert advice and support, in all matters.

Irene Wüthrich
Just talk without obligation - your property is worth it
A non-binding consultation does not cost you any money - but can bring you a lot. Because RE/MAX is specialized in marketing real estate. So benefit from our detailed knowledge of the local real estate market and contact us.
---
Pricing a property has never been so transparent and fair
With DAVE, RE/MAX ensures that the offer process is transparent and secure. With these digital offer procedures when buying and selling a property, you know exactly what the price is.

Find the real estate professional on your doorstep
We are on the spot for your real estate happiness. Find now in more than 80 offices throughout Switzerland the RE/MAX agent for your area