RE/MAX real estate in Lucerne
VALUATION - ADVICE - MARKETING at the highest level
Welcome to RE/MAX Real Estate Lucerne
With attentiveness, appreciation and years of knowledge and experience our team works on the success of your real estate wish. Happy with real estate.

Through regional, national and international networking, unique opportunities are given. With professional competence and experience to success. We strive to offer our customers the highest quality standards in all aspects of real estate marketing. We have been successfully established in the real estate industry for many years. Our experience and joy for this profession make us a competent partner for you. The sale as well as the purchase of a property is a particularly emotional event for all of us.
Contact
RE/MAX real estate in Luzerne
1A Immo Office AG
Pilatusstrasse 34
6003 Luzern
---
---
Hours of opening
Monday to Friday 09:00 a.m. - 12:00 p.m. | 01:30 p.m. - 05:00 p.m.

People know each other. People trust each other.
We are Lucerne or from the region and have been rooted here for a long time. The names of our consultants are well known in many industries, e.g. banks, lawyers, craftsmen etc. - and so is the brand RE/MAX, which has been trusted for many years. People know, appreciate and trust each other on the basis of honesty and fairness.
Real estate valuation

---

Would you like to value your property? With our online valuation you get a first insight.

Contact us

---

Do you have questions about real estate? Get in touch with us.

Concierge Service

---

Our concierge service offers you an all-round carefree package.


Would you like to be part of our team?

---

Then we look forward to receiving your application.
Services at a glance
We strive to guarantee our clients a high quality standard of services from A to Z in real estate brokerage. If you have any questions, please do not hesitate to contact us and we will be happy to count you among our future clients.
Holistic real estate consulting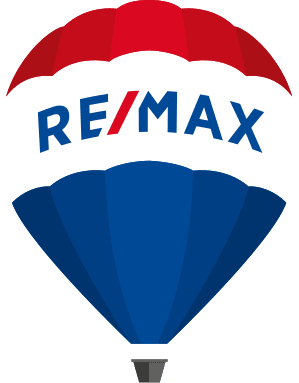 References
Why you should use this option
A non-binding initial consultation does not cost you any money - but can bring you a lot. Because RE/MAX is specialized in marketing real estate. So benefit from our detailed knowledge of the local real estate market and contact us.
Contact form
---
Sie möchten zu unserem Team gehören?
Möchten Sie gerne als Immobilienfachfrau oder Immobilienfachmann in die Immobilienbranche einsteigen? Oder sind Sie bereits in der Immobilienwirtschaft und möchten ihren bisherigen Erfolg maximieren? Gerne bieten wir Ihnen ein kostenloses, auf ihre Bedürfnisse abgestimmtes Beratungsgespräch an. So erfahren Sie mehr über die Vorteile unseres Immobilien Netzwerks, die Vorzüge unsere Marke, und die Aus- und Weiterbildungsmöglichkeiten an der RE/MAX Academy.